Personal Memoirs Writing –Stories about People
It is the people in your family history, personal memoirs or an autobiography that add depth and colour.  Readers want to know about the people in your life, how you interacted with them and what their influence was or is on the story you are telling.
People are interested in people.  Why do you think magazines about people are so popular?  Go into any news store and just look at the breadth of magazines that are covering the goings on of people.  Oh look!  Here is a celebrity behaving well or badly, oh another one wearing the latest fashion and yet another at a film launch or opening something or other.  The fact is that as humans we often live through the lives of others and have a deep and complex interest in what people do.  And that's just those we know through the media!
When writing your personal memoirs you will need to develop your cast of characters that help you to illustrate your story.  This doesn't just mean a list of who is who but a rounder, fuller description of who they are, what they looked like, what they sounded like and what they did.  Your readers, just like the magazine readers, want to find out the details of the people in your life.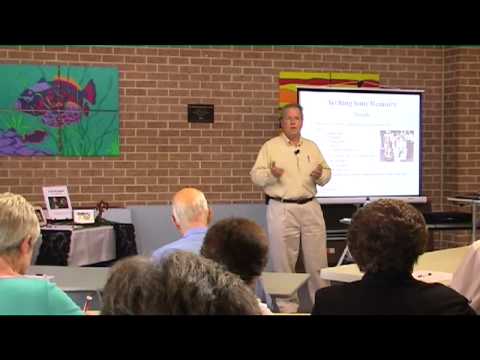 In this video Oral Historian Greg Lawrence details some of the things you should be looking at when it comes to looking at the people involved in your story. Did they have any special mannerisms, things such as tapping the side of their nose when telling you something of particular importance? Did they have a special way of saying things or special sayings that they repeated and peppered their conversation with? What relationship did you have with the people in your story? The free video training is full of tips on how to organise your thoughts about the people in your story.
What about when you are writing your own family history, personal memoirs or autobiography?
Ask anybody who has embarked on genealogical or family history research and you will find that they get a real "Hey this is neat" moment when they discover letters, descriptions or an event in a person of interest's life.  It is those facts and descriptions which add colour and depth to any family history story and draw and hold your reader's interest and bring you or your ancestor to life.
The fun and enjoyment for readers of life stories and family stories is getting a real sense of who your characters are.  You have the advantage as a the writer of a family history, personal memoir or your autobiography in that you are able to provide that description and depth right now, as you create it for your own and others enjoyment.